TASTY AND HEALTHY FOOD FROM OUR DAIRY AND MEET PRODUCTION
Opening Hours na mesiac August 2023
01.08.2023 07:00 – 10:00
04.08.2023 07:00 – 10:00 / 13:00 – 15:00
08.08.2023 07:00 – 10:00
11.08.2023 07:00 – 10:00 / 13:00 – 15:00
15.08.2023 07:00 – 10:00
18.08.2023 07:00 – 10:00 / 13:00 – 15:00
22.08.2023 07:00 – 10:00
25.08.2023 07:00 – 10:00 / 13:00 – 15:00

Od 28.08.2023 do 01.09.2023 bude predajňa

ZATVORENÁ

z dôvodu čerpania dovolenky.

+421 902 585 858
predajna@pdcecejovce.sk

Business Customers, Suggestions and Claims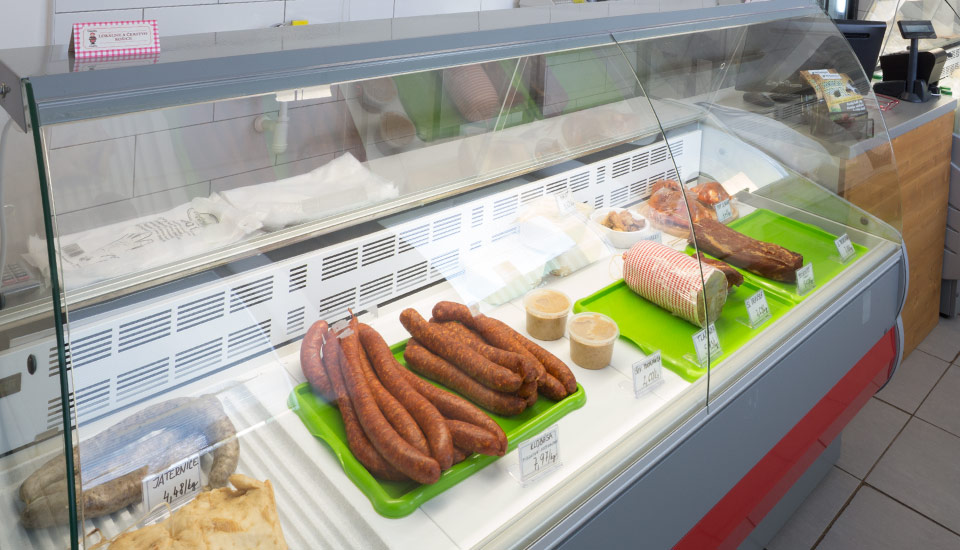 PD Čečejovce, cooperative
Paňovská 7/530
044 71 Čečejovce
Slovakia
IN THE BEGINNING WAS THE MILK, AND WITH TIME AN IDEA CAME TO PRODUCE OUR OWN DAIRY.
Starting in 2015 our dairy and beef have been available through the company store of our affiliate agricultural cooperative PD Čečejovce and in 19 outlets of FRESH MARKET chain.
All the dairy products in the showroom were made in our own cheese making factory. In our offer we have carefully chosen the product range so that it could enrich the current offer on the market. We produce ripened hard cheese, ripened semi-hard cheese and fresh soft cheese – best for cheese salad. Our ripened cheese takes several months to age properly and, of course, the older it gets the tastier it becomes. Our offer also includes kefir, various kinds of yogurt, butter, oil brined cheese and cheese spread. Our customers really love our sweet cream and cottage cheese dessert.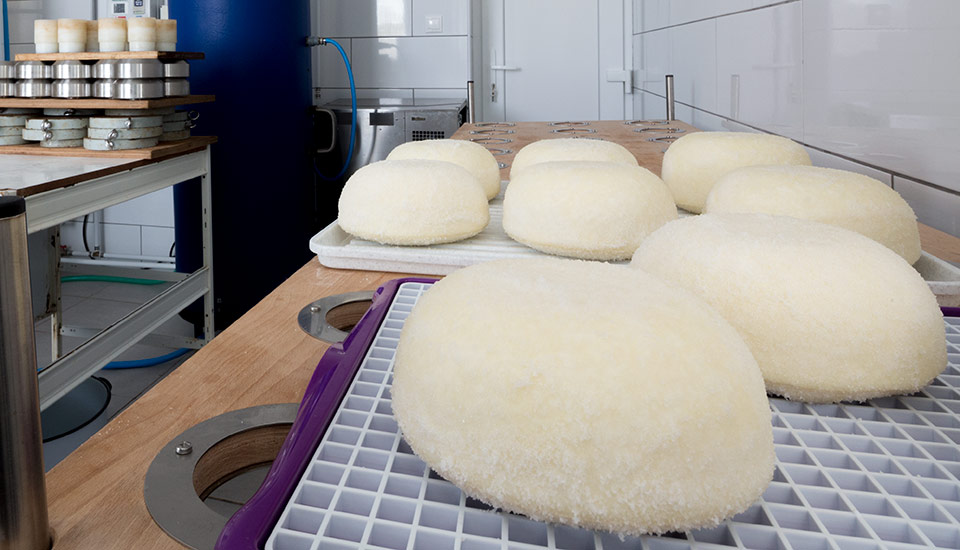 There are no artificial stabilizers or emuslifiers used in the cheesemaking process. Our dairy products are natural products and contain no artificial preservatives. This is the way how we make tasty, quality and healthy food.
Apart from our store, our dairy can be found in 9 outlets in Košice and Prešov, for example in the FRESH MARKET chain.
assortment
in our shop
| Product | packing |
| --- | --- |
| HARD CHEESE | from 100 g to 1 kg |
| SEMI-HARD CHEESE | from 100 g to 1 kg |
| FRESH SOFT CHEESE | from 100 g to 300 g |
| HOMEMADE BUTTER | 125 g |
| FRESH GRAINY QUARK | 250 g |
| SOFT QUARK | 250 g |
| BUTTERMILK | 1 liter |
| SWEET COTTAGE CHEESE | 100 g |
| PLAIN YOGURT | 220 ml |
| FLAVOURED YOGURT | 220 ml |
| CHEESE SPREAD | 100 g |
| KEFIR | 1 liter |
| OIL BRINED CHEESE | 220 ml / cheese 130 g |
WHERE TO FIND OUR PRODUCTS
The whole product range is distributed twice a week, on Tuesdays and Fridays, from our showroom into 19 outlets of the Fresh Market chain.
Prešov
| | | |
| --- | --- | --- |
| OC EPERIA | Ul. Armádneho generála L. Svobodu 25, 080 01 Prešov | 0904 064 854 |
Košice
| | | |
| --- | --- | --- |
| OC TORYSA | Jaltská 2, 040 22 Košice | 0902 990 968 |
| OC VAŽEC | Važecká 8, 040 12 Košice | 0902 980 511 |
| OC MUŠKÁTOVÁ | Muškátová 9, 040 11 Košice | 0910 885 003 |
| OC LIPA | Ul. Armádneho generála L. Svobodu 25, 080 01 Prešov | 0904 064 854 |
| OC ANIČKA | Pod šiancom 1D, 040 01 Košice | 0902 998 933 |
| OC BARCA | Hraničná 2C, 040 17 Košice | 0902 980 510 |
| OC MLYNSKÁ | Mlynská 27, 040 01 Košice | 0902 998 912 |
| OC MYŠKOVECKÁ | Miškovecká 23, 040 01 Košice | 0903 064 061 |
| OC ARCADIA | Americká trieda 11, 040 13 Košice | 0904 064 854 |
| OC MYSLAVA | Myslavská 196, 040 16 Košice | 0902 064 064 |
| OC MUDROŇOVÁ | Mudroňová33, 040 01 Košice | 0903 064 056 |
| OC MERKÚR | Ul. Boženy Němcovej 28, 040 01 Košice | 0903 064 064 |
| OC LUNIK VII. | Tr. SNP 88, 040 11 Košice | 0902 990 076 |
| OC LABOREC | Povstania českého ľudu 3, 040 22 Košice | 0902 990 977 |
| OC LUNÍK II | Hronská 14, 040 11 Košice | 0902 980 521 |
| OC ISKRA | Čordákova 2, 040 23 Košice | 0902 998 985 |
| OC HORNÁD | Trieda Ludvika Svobodu 8, 040 22 Košice | 0902 990 927 |
| OC ŠACA | Železiarenská 80, 040 15 Košice | 0902 990 942 |